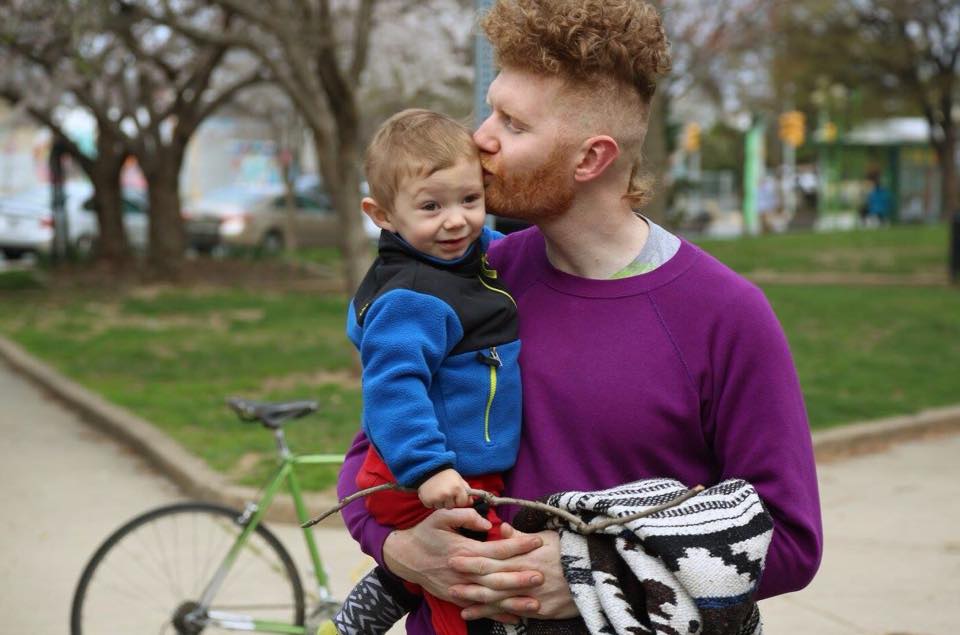 Photo: Brian's GoFundMe Page
I've never met Brian Dwyer, but he's the stuff of legend. And if you live in Philly and like to eat food (especially pizza), then the folklore isn't lost on you.
I didn't take notice when his social media became less social. There's an ebb and flow and boredom and excitement to it, so it's rare when I think to myself, "Shit, that dude hasn't posted for a bit." Kind of like this food blog. It's there when I need it, but otherwise it gathers digital dust.
And then a few months ago, he popped up on Instagram, being about as Brian Dwyer as Brian Dwyer can be. Fun, strange, a character actor who isn't actually acting. And also in the frame, his smiling boy who is not much younger than my son. Yesterday, I found out the reason for the hiatus, and God almighty, it was heavy.
Brian's boy has been battling cancer for the past two years, and as cancer does, it wrecked shop. As a fellow parent (and one who can barely deal with a skinned knee), this is the type of thing that gives you a fuckton of perspective, so it's great that Dwyer decided to tell Waldo's story. It's not a sad one, but it is definitely left of center (because, well, that's how Dwyer does).
The standard course of action when cancer shows up is chemotherapy. In essence, drugs. Expensive drugs. And then more drugs to combat the side effects of those drugs. On a baby who is not even two years old. When you think about it, it doesn't make sense, but since that's the way it's always been, then that's what everybody does with fingers crossed for a positive outcome. This is what Dwyer did for a time, but ultimately got fed up at watching his boy suffer and found another option.
Cannabis oil.
Yes, illegal drugs, but drugs just the same. Brian switched from chemo to cannabis on a recommendation from Waldo's uncle, and the results were nothing short of miraculous.
Throughout the whole ordeal, Dwyer has been filming, and yesterday he announced that he'll be releasing a documentary on Waldo and the benefits of "alternative" medicine. In order to finish editing it, he's raising money via
GoFundMe
. He also needs a new belt, or so he says (I think the belt looks fine). The additional proceeds (goal has already been met but you can still donate) will go toward Waldo's medical bills, so if you haven't done so yet, please consider dropping a few bucks in the virtual tip jar. After all, if it weren't for Brian, we wouldn't have a
pizza museum
. Buen provecho.